UE/cell/MDT (User Equipment/cell/Minimisation of Drive Test) traces collected at the OSS or through dedicated tools provide wireless operators with user-level information.
Once geolocated, UE/cell/MDT traces can be used to enhance pathloss calculations and prediction plots, as well as to identify and locate problem areas and traffic hotspots.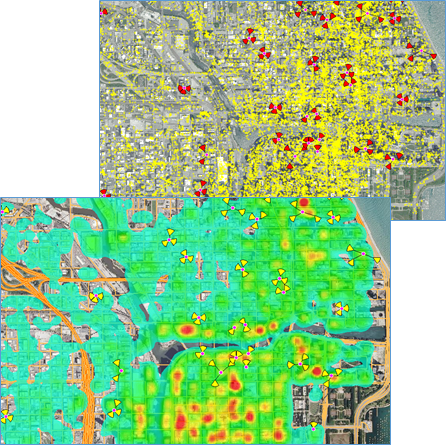 Atoll Live module allows wireless operators to use  UE/cell/MDT traces along the planning and optimisation process, and provides enhanced prediction and prediction plots that combine propagation calculations and measurements. Atoll ACP (Automatic Cell Planning) module also uses UE/cell/MDT traces to drive the optimisation process.
Further information about RAN Optimisation: